Starry Night
Regent Preparatory School's annual dinner auction, Starry Night, is the only schoolwide fundraising event of the year. This year's auction is scheduled for February 1, 2020 at Southern Hills Country Club.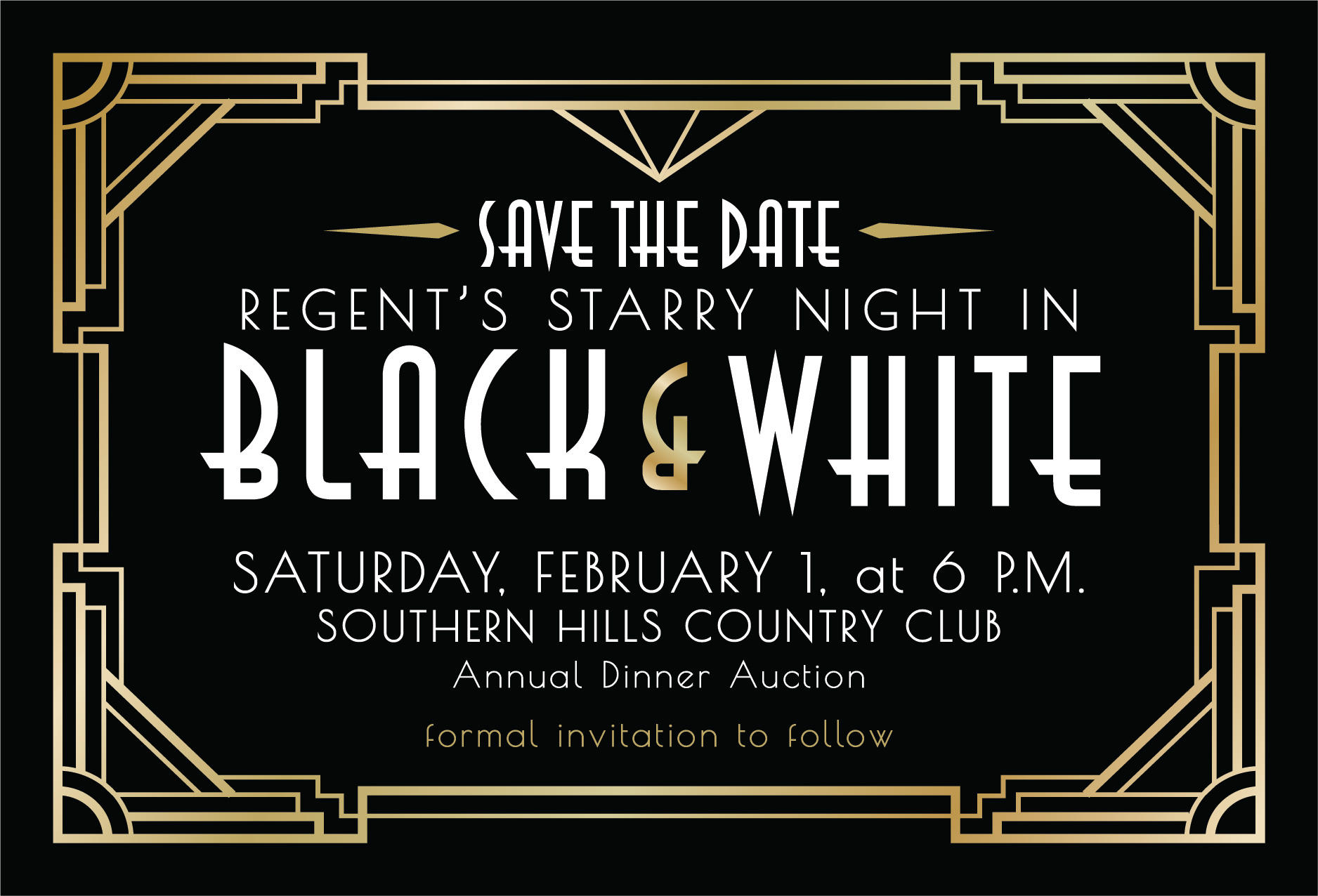 Gift Gathering
Thank you to all the Regent families and local businesses who participated in our Gift Gathering. We are once again overwhelmed by the generosity of our community. We look forward to sharing the exciting lineup of auction packages for this year's event. Look for more on that after begin the new calendar year.
If you have not yet turned in the physical item donation promised, please do so no later than Thursday, November 21.
If you are a business wishing to contribute to the auction, please contact our Auction Coordinator at (918) 663-1002 ext. 260. Due to the preparation time needed, we are only able to accept auction item donations until December 20.
Questions?
Contact Jennifer Smith, Regent Auction Coordinator at (918) 663-1002 ext. 260.